Configuring the plugin
Take a minute for the essential configuration settings of the plugin.
Configuring editor
An AsciiDoc recommended practice is to have one sentence per line. This can lead to lines larger than the editor's width.
Using soft wraps will make the content readable in the editor, as each line wraps at the width of the editor.
Go to File  Settings…​  Editor  General  Soft Wraps and enable soft wrap for the file extension used in the project for AsciiDoc files (usually *.adoc).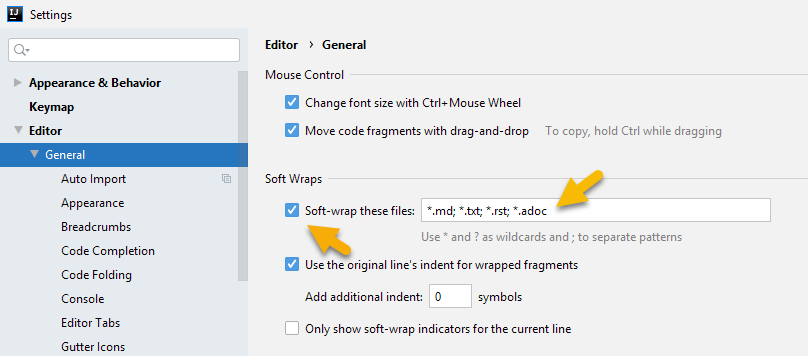 Configuring preview
Go to menu File  Settings…​  Languages & Frameworks  AsciiDoc to review or change this setting. If neither JavaFX of JCEF preview is not available, refer to Installation Prerequisites.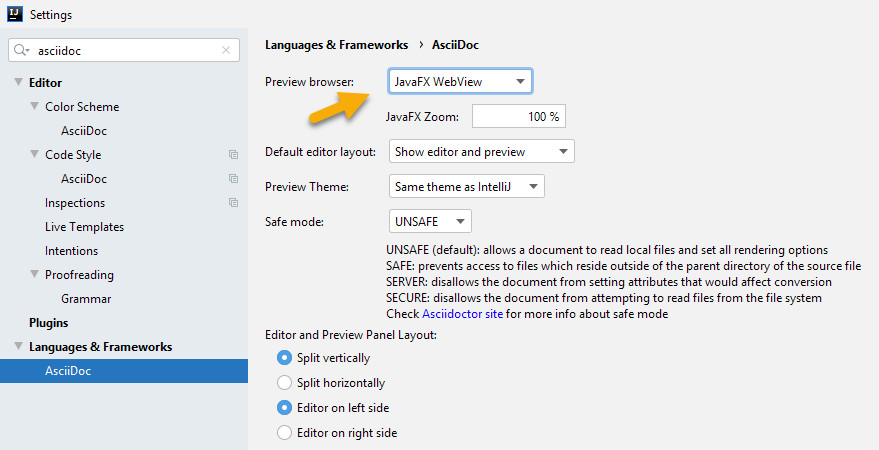 Enable JavaFX or JCEF for Android Studio